For Career Changers
...not sure what next for you?
...stuck in a rut?
...in the fast-lane going nowhere?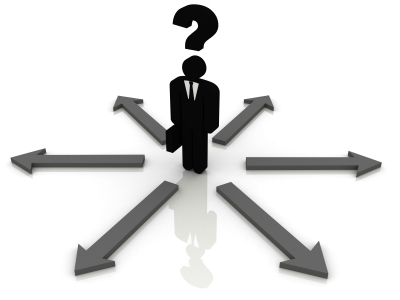 Career counselling and Career Development Services
If you are serious about achieving career success then identifying your talents and pursuing your passion is critical. Our programmes are uniquely designed to help you achieve just that!
The aim is to identify your true potential, unearth vital skills you didn't know you had, investigate the available options, and make a realistic plan for the future. Careful assessment followed by objective, professional advice can make all the difference to self-confidence and reassurance in your ability to achieve your career goals.
Talk to us about our programmes for individuals... click here for more information

Looking for a career focus? Want to get strategic about your career? Wanting to reskill? Re-entering the workforce?

No matter what your stage or age, Career Analysts can assist you in making a career change or re-aligning yourself with your current career path and plan. People change - their needs, values, interests and skills evolve with maturity. It makes sense to be sure that you are making the right career choices and decisions based on your unique traits, at any time in your career and particularly before or committing to your next move or embarking on study using additional time & expense.
Choose the best option for you from the following programmes...
careerCATALYST
online career assessment &
4 coaching sessions
This four session programme powerfully combines coaching and assessment to assist you to clarify what you really want in your career. Suitable for people looking to answer that question "What should I do next?" or "What career pathway would make sense for me?"
careerFOCUS
online career assessment &
3 coaching sessions
This programme is dedicated to helping people clarify what they want in their career and to provide support, strategies, resources and coaching on how to make it happen and is tailored to each individual's objectives.
careerSTRAGEGY PLUS
online career assessment &
2 coaching sessions
This intensive programme is effective for those who wish to make strategic career decisions or plans, and for all levels of individuals who are looking to gain clarity, motivation and feel empowered about their career.
careerSTRATEGY session
online career assessment &
intensive 1.5 hour coaching session
Impactful at all levels, this intensive programme is effective for those who want to make sure they are managing their career proactively and in line with their goals, values, talents, motivators and interests. Part of a regular career 'health check', a strategy session helps with career decision making, planning and execution to meet your goals.
interview success
2 coaching sessions
Over two sessions we focus on interview skills and techniques so you feel ready when you have your interviews. READ MORE>>
CV consultation and review
full CV and cover letter
We discuss your CV with you over the telephone with you and review experience, skills, achievements and role targets. Based on the type of role you are applying for, we then prepare an up-to-date CV that attracts attention, and professionally conveys skills and capabilities to future employers.